A COLLECTION OF PIECES FROM THE CURZON HOUSE CASINO, LONDON UK.
PIECES ARE PRICED INDIVIDUALLY, IN SETS, AND OFFERS ARE WELCOME FOR THE WHOLE REMAINDER OF THE COLLECTION. EXCEPT FOR A COUPLE OF THE SMALLER ITEMS, I ONLY HAVE ONE OF EACH. ALL PRICES INCLUDE SHIPPING. YOU CAN ORDER THESE BY EMAILING ME.
PLAQUES ARE SHOWN ON THIS PAGE, CHIPS & JETONS ON PAGE 1
SCAN 6
£10 pink plaque (79mm x 55mm) - $16.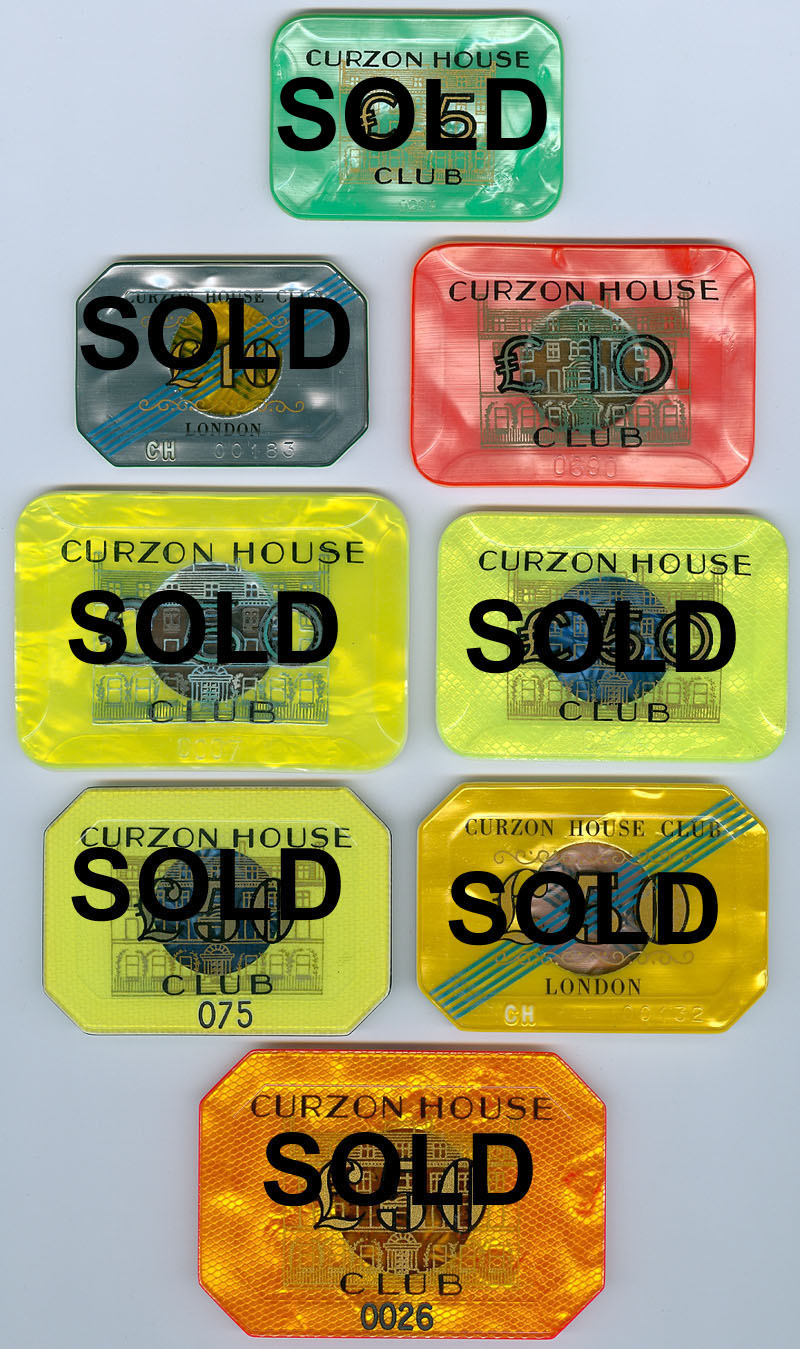 SCAN 7
£100 gold plaque (ONLY 21 KNOWN - 68mm x 47mm) - $42.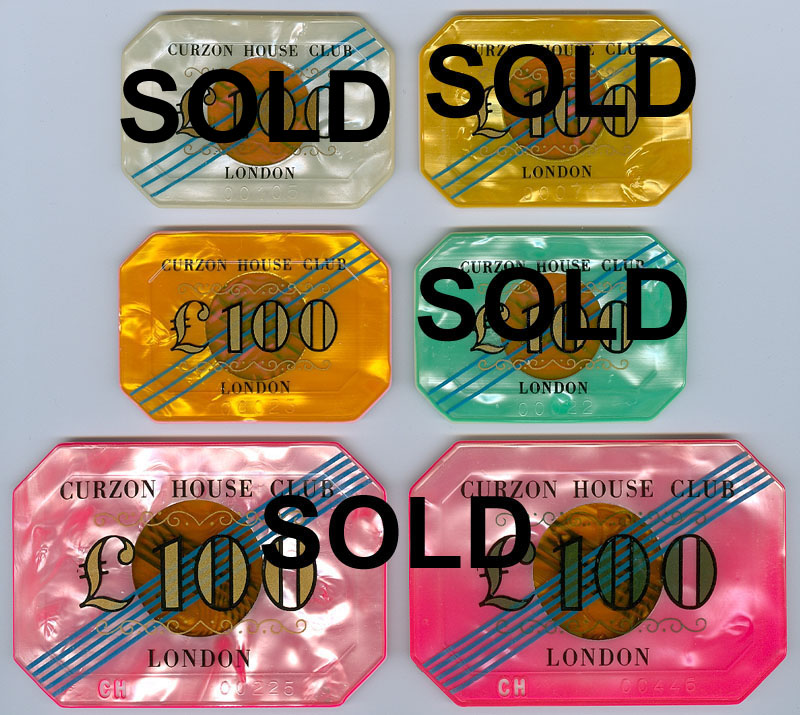 SCAN 8
£100 blue plaque (50 known, 106mm x 64mm) - $75.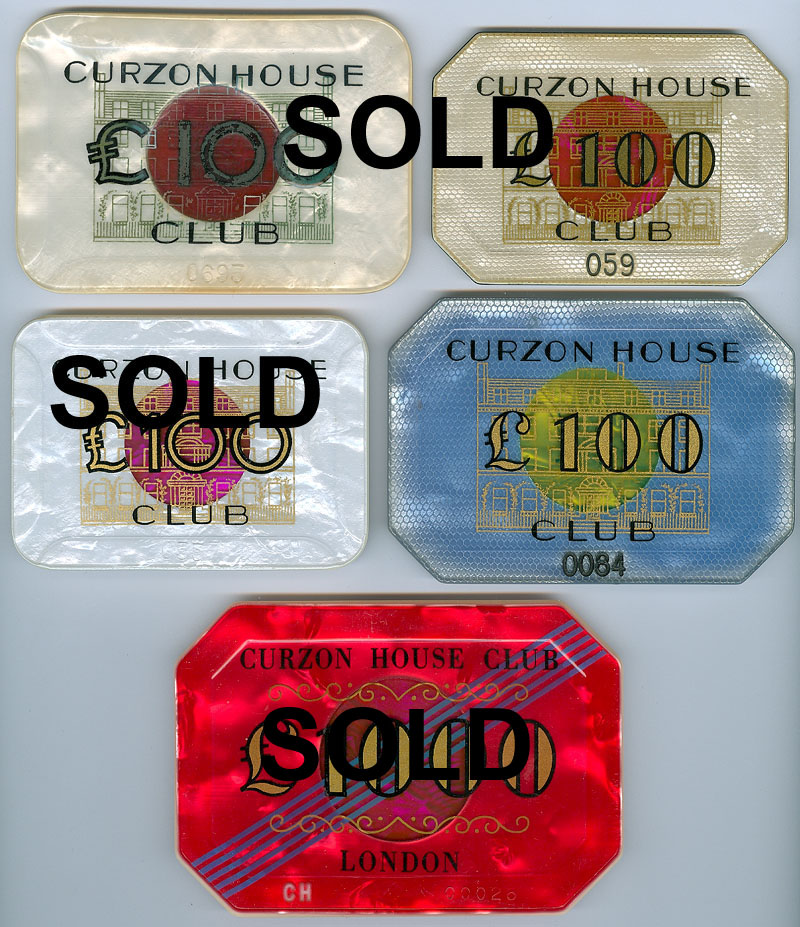 SCAN 9