PLEASE CLICK HERE TO JOIN OUR NEW ISSUE NOTIFICATION SERVICE. NEW RELEASES
WILL BE READY TO MAIL WITHIN 10 DAYS OF RELEASE / BEING POSTED HERE (WHICHEVER IS
THE LATER) UNLESS STATED OTHERWISE.
THE 2015 CHIP RACK 16th EDITION IS AVAILABLE FOR PRE-ORDER CLICK HERE!!!
-----------------------------------------------------------------------------------------------------------------------------
HARD ROCK, MGM GRAND & STATIONS CASINOS NEW LE CHIPS.
Hard Rock Las Vegas released $5 & $25 Journey chips. MGM Grand have released Mayweather vs Pacquiao chips (these are in high demand and I have limited supply - $5's well nigh impossible to obtain). Also, all 9 Stations Casinos in Las Vegas have released Month of Honor $5 chips. All chips expected to ship around 18 May.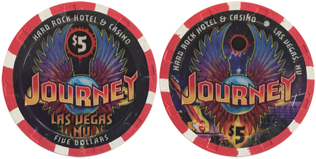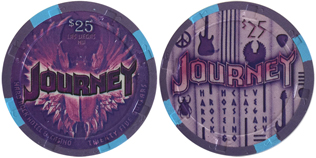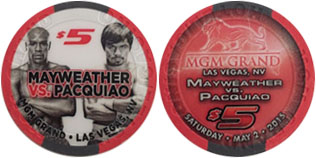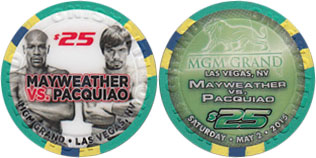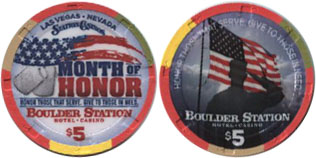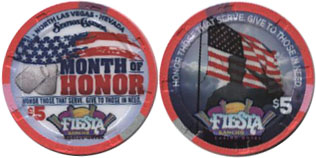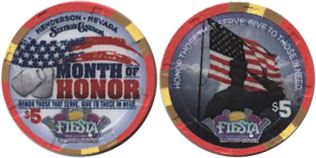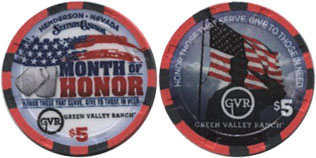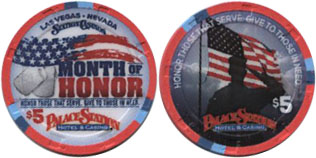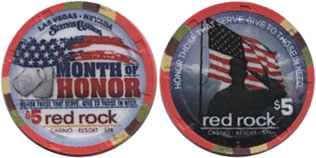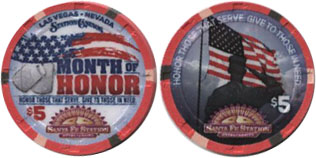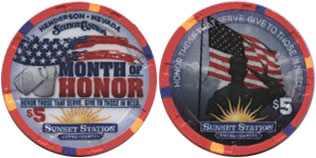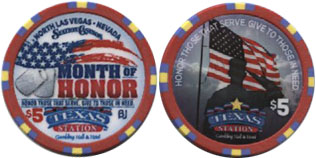 ELLIS ISLAND & CIRCUS CIRCUS RENO NEW HOUSE CHIPS.
Ellis Island Las Vegas have released new $1 chips. Circus Circus Reno have released a new rack (there is also a 50c but so far they have not been obtainable). These shipped on 24th April.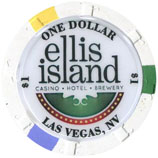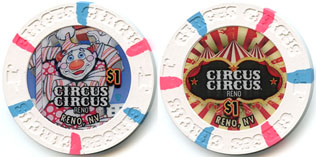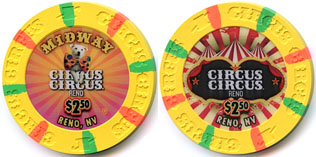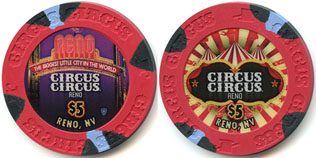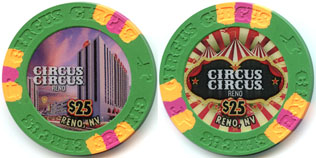 HARD ROCK KENNY CHESNEY CHIPS.
Hard Rock Las Vegas have released $5 & $25 Kenny Chesney chips. These shipped on 13th April.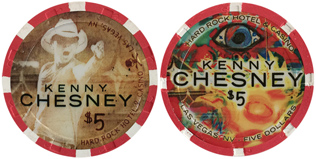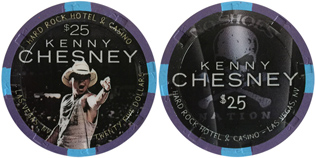 HARRAHS RENO & TAHOE CHINESE NEW YEAR CHIPS.
Harrahs Reno & Tahoe have both released $5 Year of the Ram chips. These shipped 21st March.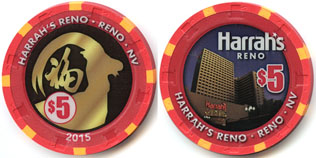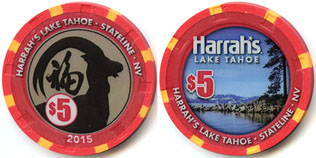 HARD ROCK LAS VEGAS RASCAL FLATTS CHIPS.
The Hard Rock Las Vegas have released $5 & $25 Rascal Flatt's chips. These shipped March 5th.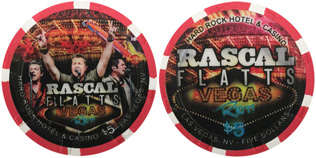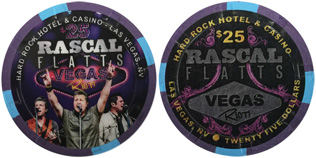 LAS VEGAS CHINESE NEW YEAR CHIPS.
Six Las Vegas casinos have issued Chinese New year chips this year. These shipped March 1st.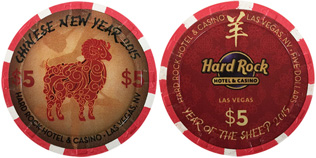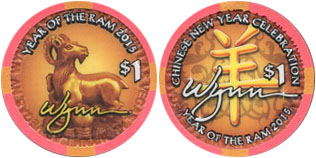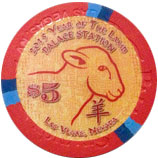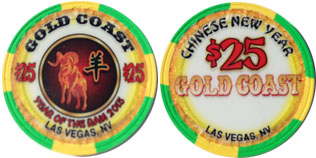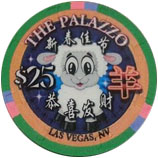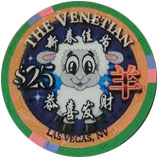 HARD ROCK LAKE TAHOE GRAND OPENING.
The Hard Rock Lake Tahoe recently opened with new rack chips and then subsequently issued Grand Opening chips also. The rack chips are available to ship now; Grand Opening chips shipped March 1st.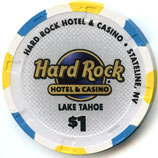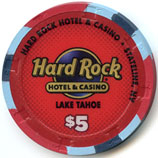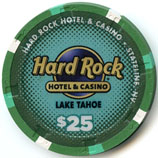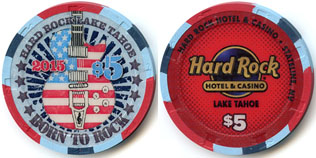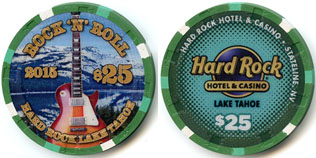 GOLDEN NUGGET, ELLIS ISLAND, BONANZA & GRAND SIERRA RENO NEW CHIPS.
Golden Nugget released a new $5 'Tank' house chip and another showing the original front of the hotel. Ellis Island released a set of five $5 'celebrity dealer' chips. Grand Sierra Reno released a set of 8 $5 Wet Party Pit chips & Bonanza Reno released a new $1 house chip. These shipped on 14 Feb.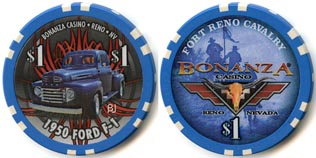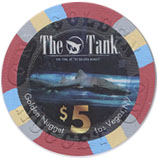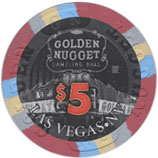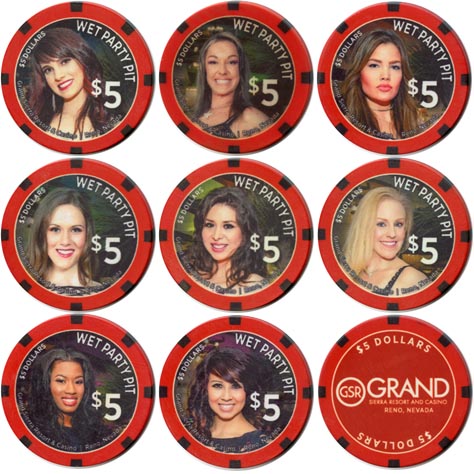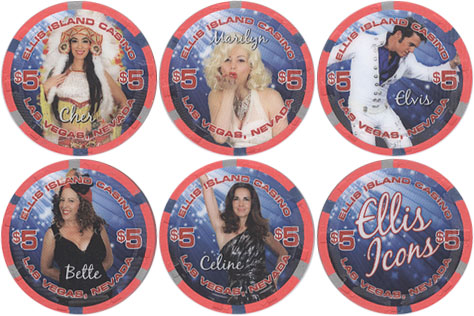 EASTSIDE CANNERY, MIRAGE & PLANET HOLLYWOOD NEW CHIPS.
Eastside Cannery released a new $1 chip (dark 'CASINO.HOTEL'). Mirage released $5 & $25 25th anniversary chips, and Planet Hollywood release a set of 3 Jeff Dunham chips. These shipped on 22 December.