PLEASE CLICK HERE TO JOIN OUR NEW ISSUE NOTIFICATION SERVICE. NEW RELEASES
WILL BE READY TO MAIL WITHIN 10 DAYS OF RELEASE / BEING POSTED HERE (WHICHEVER IS
THE LATER) UNLESS STATED OTHERWISE.
THE 2013 CHIP RACK 15th EDITION IS AVAILABLE FOR IMMEDIATE SHIPPING CLICK HERE!!!
THE 2012 GAMING TABLE 4th EDITION IS AVAILABLE FOR IMMEDIATE SHIPPING CLICK HERE!!!
-----------------------------------------------------------------------------------------------------------------------------
WESTGATE LAS VEGAS NEW RACK CHIPS.
The LVH has finally been rebranded to Westgate and has released new house chips. These will ship approx 15 September. I ALSO HAVE A SINGLE $100 AVAILABLE FOR $115 SHIPPED - EMAIL IF INTERESTED - FIRST COME FIRST SERVED.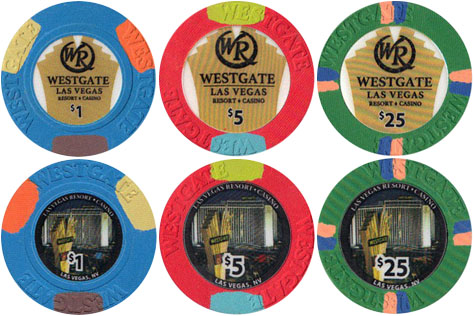 BOULDER STATION 20th ANNIVERSARY CHIP.
Boulder Station released a $5 20th anniversary chip.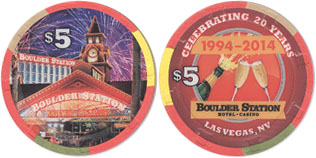 SLS LAS VEGAS, PALAZZO AND VENETIAN CHIPS.
The SLS Las Vegas opened midnight August 23. Palazzo and Venetian released Grand Dragon $5 chips. These shipped 2 September.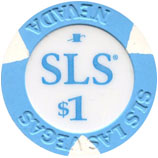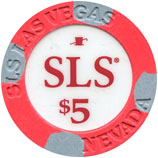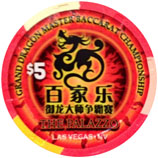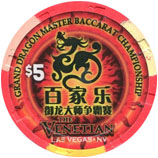 SKYLINE HENDERSON AND RENO HOT AUGUST NIGHTS CHIPS.
The Skyline Henderson has released $1 & $5 Jim Marsh chips. In Reno, Atlantis, Bonanza, Harrah's & Peppermill have released $5 HAN chips. These shipped 22 August.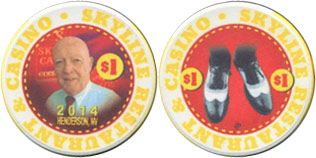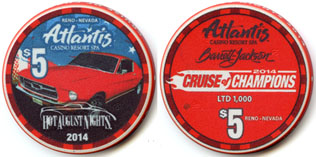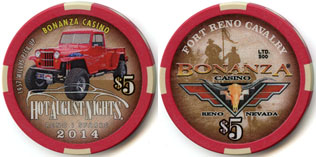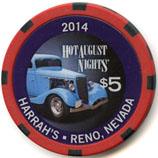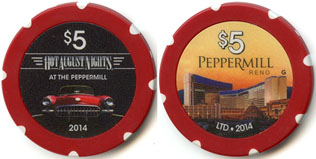 TROPICANA & LAS VEGAS CLUB HOUSE CHIPS.
The Tropicana has released a new $5 Mamma Mia house chip. Las Vegas Club released a new $5 house chip.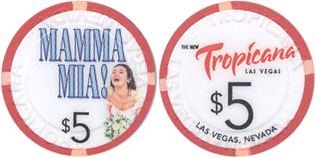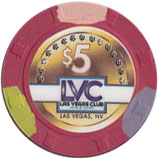 MGM GRAND, RIO & QUAD NEW COMMEMORATIVE CHIPS.
The MGM Grand released $5 and $25 Mayweather vs Maidana chips. Rio released a set of 4 $5 WSOP chips. Quad released a $25 Frank Moreno chip. (I have limited numbers of all of these only).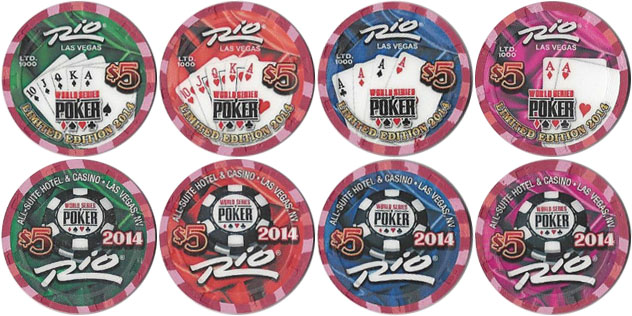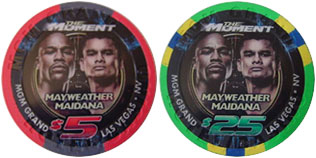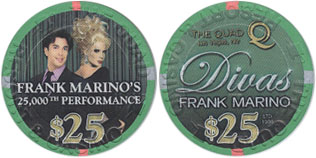 HARD ROCK GUNS N' ROSES CHIPS.
The Hard Rock Las Vegas have released $5 and $25 Guns N' Roses chips.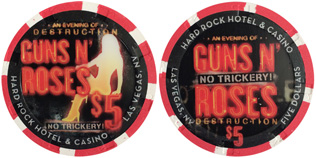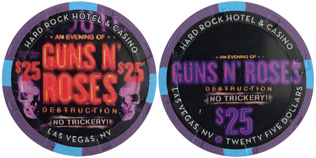 THE CROMWELL CASINO NEW RACK CHIPS.
The Cromwell (formerly Bill's Gambling Hall & Saloon, Las Vegas) have released their new rack chips.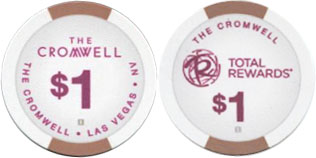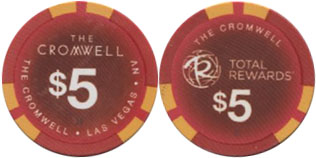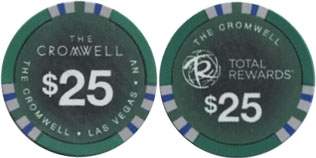 GOLDEN GATE NEW RACK CHIP, RAMPART & BOOMTOWN VERDI ANNIVERSARY CHIPS.
Golden Gate released a new $1 house chip. Rampart released a 15th anniversary chip. Boomtown Verdi released a 50th anniversary chip.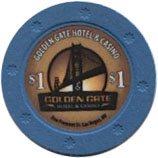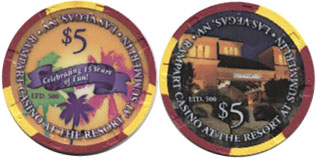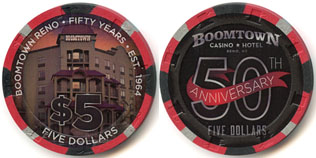 SILVER SEVENS, SKYLINE, ATLANTIS & CARSON NUGGET NEW RACK CHIPS, HARRAHS RENO & TAHOE CHINESE NEW YEAR OF THE HORSE.
Silver Sevens released a $2 drop chip. Skyline Henderson & Carson Nugget have new $1 rack chips. Atlantis Reno has a new $2 chip and I finally managed to acquire just a couple each of the Harrahs Reno & Tahoe Year of the Horse chips (at a cost! - limit one each per customer). Ive also got just one of the impossible to obtain Atlantis $4 chip. First come first served on all of these.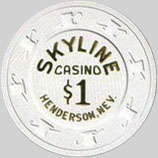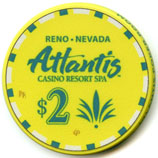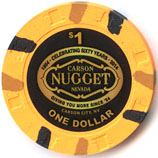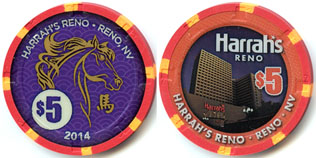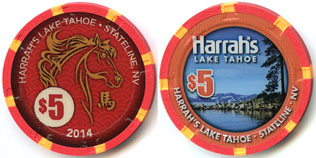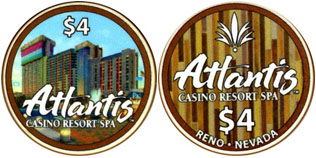 THE D NEW $1 RACK CHIP, PALACE STATION CHINESE NEW YEAR OF THE HORSE.
The D released a new $1 chip. ("Las Vegas, NV" on two lines as opposed to one). This chip was made by Paul-son using the old Blue Chip Co. Sun mold. Palace Station belatedly released the balance of their $5 Year of the Horse chips to the public. I have a limited number only available.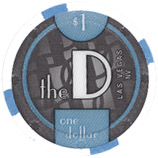 BINIONS & FOUR QUEENS NEW $1 RACK CHIPS, JERRY'S NUGGET 50th ANNIVERSARY.
Binion's & Four Queens have both released new $1 small inlay chips but only the Binions is available so far (and they were in very limited quantity, almost impossible to obtain, I only have a few available). Jerry's Nugget released a $5 50th anniversary chip.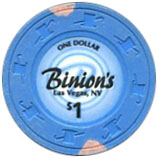 CHINESE NEW YEAR CHIPS.
The only two casinos in Vegas to date releasing cash value Chinese New Year chips were Hard Rock ($5) and Wynn ($1). These two are very popular.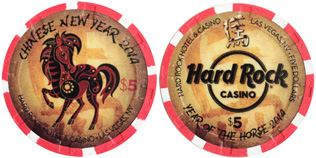 ELLIS ISLAND NEW YEAR, BALLYS VERONIC, PLANET HOLLYWOOD BRITNEY SPEARS & PIONEER CROSSING YERINGTON NEW RACK CHIPS.
Ellis Island released a $5 New Year chip. Ballys released a $5 Veronic chip. Planet Hollywood released $5 & $25 Britney Spears chips. Pioneer Crossing (formerly Casino West), Yerington has new rack chips.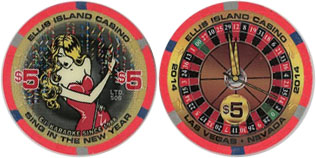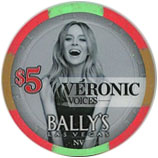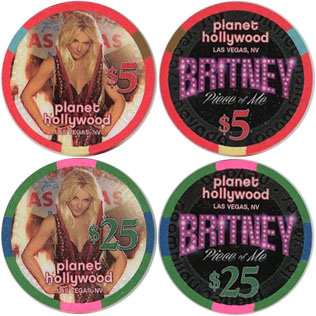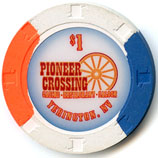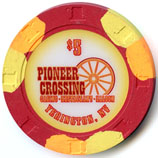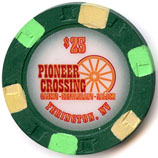 LUXOR JABERWOCKEEZ & VENETIAN CHRISTMAS CHIPS.
Luxor released a 7 chip set of Jaberwockeez chips. These were very difficult to obtain and I only had a limited number. The Venetian released their $5 Christmas chip.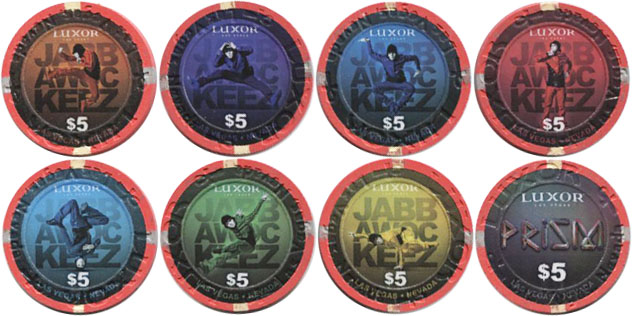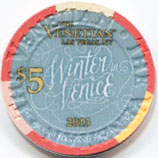 PALMS CASINO JIMMYS NAUGHTY NITE 8 PUSSYCAT DOLLS CHIP.
In 2009 the Palms had planned a 3rd Jimmys Naughty Nite chip featuring the Pussycat Dolls on reverse. However, the act did not approve the design for general release and only 20 were ever made. I have the only 13 publicly available chips for sale.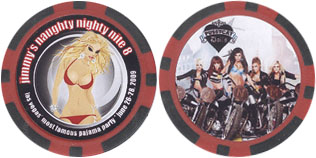 MAX CASINO LAS VEGAS CHIPS.
The Casuarina is now Max Casino and has new rack chips. There also $5 & $25 Grand Opening chips and I will add those scans when I have them. There is also a $5 GO Chip that does not say 'LTD'. This was given to old players card holders only. Very few of them around and I have a limited number; one per customer only.