Five Casino Games You Must Try in 2019

While many casino games enjoy longevity and have achieved classic status, there is a constant influx of new games arriving on online sites. With a new release, it's not always easy to tell if it will be able to stand the test of time and be popular years from now. However, it's undeniable that some new games are really tearing up the script by delivering something innovative and different.
Below, we have picked out five interesting new games that you can play for real money at Casino.com. That site hosts games from Playtech, NetEnt, Microgaming, Blueprint and many more of the world's top casino software developers, so it's a good place to start looking when it comes to finding the latest innovative releases. Anyway, without further ado: Here's five games that are really causing a stir this year:
Book of Oz – Microgaming
There is probably going to be no middle ground with Book of Oz online slot: you'll either love it or hate it. The reason is the game's main feature, which allows you to spin individual reels at different bet amounts. So, say you were playing for £2 a spin and then landed two of the special Book of Oz symbols, you could spin individual reels at a higher price to land that all-important third symbol that triggers the main feature. The game takes slots strategy to a new level as you must make a decision on each spin. If it catches on, we could be seeing a glimpse of what future slots might look like.
Age of the Gods Roulette Live – Playtech
Age of the Gods has become a star franchise for Playtech, and there are around a dozen slot titles to choose from. However, the Age of the Gods roulette game – played in a live studio with a real croupier – is definitely worth checking out. The game is played like standard European roulette, with one important difference: Any bet can trigger the Age of the Gods Jackpot Game. This guarantees you to win one of four jackpots, with the top prize worth at least £100,000. The jackpot is funded by taking 0.99% from each bet, and it can grow to massive amounts.
Narcos – NetEnt
There is a big trend in creating casino games based on movies and hit tv shows at the moment, and Netflix's crime-thriller Narcos has become the latest in that line. NetEnt really made a big deal out of this, releasing teaser trailers to get players' attention. The game has loads of special features and really honours to the source material. It should get fans of the television series interested, but it hits all the right notes for serious casino players too.
Gladiator: Road to Rome – Playtech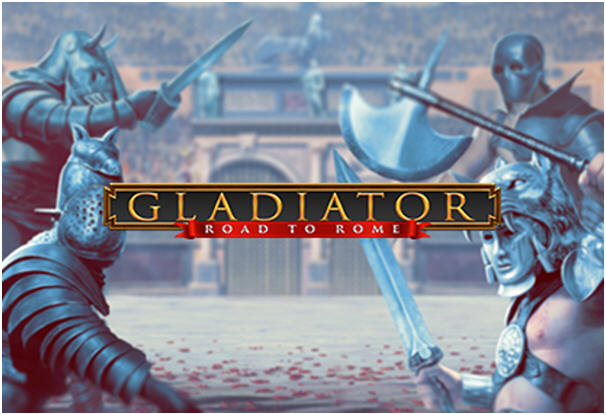 Speaking of pop culture tie-ins, few casino games have been as successful as Gladiator, which comes in a regular and jackpot version. This year, Playtech released a long-awaited sequel to the original game. Road to Rome looks like it could be every bit as popular as the original game, with a few neat new features thrown in for good measure. Best of all, the jackpot version of the two games are linked together, potentially creating a bigger prize pool. The release comes at a time when Ridley Scott is also making a new Gladiator film, so expect plenty of interest in the slot sequel.
Wolf Legend: MegaWays – Blueprint Gaming
The new trend in MegaWays slots where thousands of winning lines are possible is really a testament to the power of collaboration between developers. The tech behind MegaWays was created by Big Time Gaming, which has licensed it out to several major developers. One of the best examples is the popular Wolf Legend, which features an unlimited multiplier in the bonus game. Huge payouts are possible even if you are playing for low stakes.