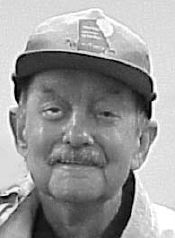 The longer I stay away from this place, the more vivid my memories of it become. Maybe this is because I was an Albany resident for 27 years- the longest I ever lived at any place.
My last trip here was a few weeks ago, to see a relative who was hospitalized only a block or so from the house I owned from 1956-1977. I couldn't resist driving past 700 16th Ave., where still stands the mighty oak tree that meant so much to me and my family.
It still shelters the cozy brick house, which looks almost the same as it did when we and all the neighbors were young and growing up along with our children, never realizing what a good life we had.
Someone has closed in the carport of our hold home, and it is being used now for a beauty shop.
Little do those ladies getting their hair done know that their snippets are falling where 10,000 fish were cleaned...well, more or less.
When I settled in Albany nearly 40 years ago, my coming coincided with the start of the greatest and longest running period of growth on any place I ever heard of. One of the foremost reasons for this was that town was by far the most wide-open, freewheeling, live-and-let-live and thoroughly enjoyable place I ever had any experience with.
Albany, like to young couples on our block, was growing up toward the full vigor of its prime years. The old television beer commercial- about going around only once, and living life with full and unbridled gusto– only faintly describes the Albany of 35 years ago.
Of all the unforgettable nights I knew in that Albany, one stands out as if it had just taken place.
The night came after my wife's sister Lillian and her husband James Gresham, of Orlando popped in one Saturday afternoon for a visit.
"I hear," James said to me, "that this is a wild town, and you can show me why. Is that right?"
"It is," I said, "and I can. Let's go."
I won't bother you with all the details. But to warm up, I took old James downtown for stop-ins at the Panther Room, the Hole-in-the-Wall, the Inner Sanctum, Freddie's Office and one or two joints of less couth.
Then we drifted out on the northside to the Paramount Club and dropped back by the Black Cat, and thence to the southside and Club 19, an award-winning bloody bucket among notorious bloody buckets.
We might have had a wee nip or two along the way.
Everywhere we went, I was greeted with wild enthusiasm by barmaids, waiters, crap-table and blackjack operators, and dozens of patrons, all of whom declared their undying devotion to me and accepted James as one of the family, if he were a buddy of mine.
By this time, old James had gone far past mere flabbergastation and was nearing total shock.
But the night was yet young, so we drove out eastward to the Southern Belle Lounge at Five Points, to another ultracordial reception, and from there to the Sylcree, an infamous night spot on the Dougherty-Worth county line halfway between Albany and Sylvester.
Here we got into a rather profitable blackjack game, and to this day I have- somewhere in my house- a pocketful of one-dollar Sylcree chips from that night.
The beautiful climax to the sensational night came when, en route home about 3 a.m., I made a left turn and almost clipped off the front end of a police cruiser waiting for a light to change.
We went a block and got caught by another light. The police car backed up the entire length of the block to confront us, and James was about to die with fright, with visions of jail dancing in his head.
"Vic!" said the patrolman. "You almost hit my car! You all right? Want me to drive you home?"
"Naw," I said. "Thanks, but it was the fog [it was a clear night] made me get too close. I'm OK."
"Al right, if you're sure. Take care." With that, the officer went on his way.
James and Lillian have been dead for years now. But for as long as he lived, James never could quite believe what he'd seen and heard that night.
It was a routine night in old-time Albany.